Your Online Destination for Personalized Accessories.
---
Our design is simply inspired by the unique and versatile lifestyle of Berlin. MERSOR stands for material and style mix with contemporary designs. Our goal is to make a decent statement with elegant shapes, classic designs and noble accessories. For us, our customers are in the center of attention, so all our designs and ideas are tailored to the individual personalizations.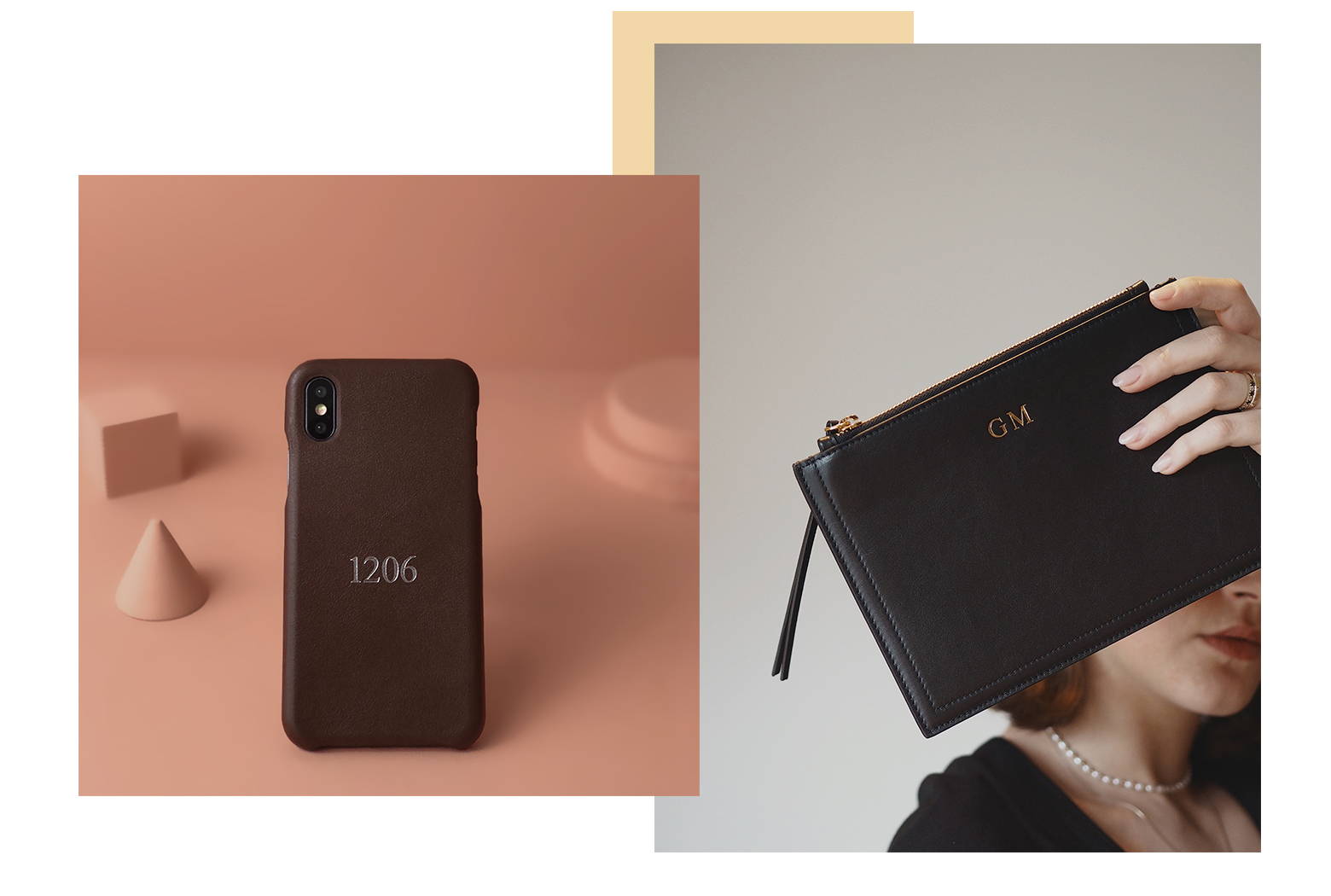 ---
Excellent raw materials are essential for crafting well-made, premium leather goods. We process high quality calfskin and cowhide for our products, only the finest leather from Italy.
Our goal is a conscious and sustainable use of resources. Our Italian tanneries follow this approach with their sustainable and environmental practices that make our products last even longer through the ecological quality of the leather.
Personalisierung als Herzstück.
---
Alle unsere Produkte können personalisiert werden. Kostenlos und schnell setzen wir die Personalisierung für Dich um. Wir fertigen jedes Monogramm von Hand an - individuell für alle Kunden. Wähle Text (bis zu zehn Zeichen), Farbe, Position und Schriftgröße.
"We want to offer an elegant way of personalization. A brand that offers premium quality without high markups and at the same time is tailored to the personalization requirements of customers. This means no additional costs and no extended delivery time to personalize the product."
- Stella Maria Sorg and Lisa Meissner, Founders of MERSOR
---