Du bist auf der Suche nach einem
Premium Adventskalender?

Du bist auf der Suche nach einem Premium Adventskalender?

ENTDECKE UNSEREN ADVENTSKALENDER 2021
Nur für kurze Zeit und limitiert auf nur wenige Stücke – unser Premium Adventskalender für Frauen ist die perfekte Vorfreude auf Weihnachten!
Nach dem Motto "Jeder Tag ist ein Geschenk" haben wir für Dich die schönsten Geschenke aus den Bereichen Beauty, Genuss, Accessoires, Schreibwaren und Deko zusammengestellt.
Unser Adventskalender 2020

DIE WEIHNACHTSSAISON HAT BEGONNEN
In these turbulent times, it seems almost impossible to have a halfway normal and festive Advent season. But even though the Christmas markets remain closed and we can't celebrate in large groups, somehow the little things remain. Solidarity and love, fairy lights, wreaths and, of course, Advent Calendars, which we have loved since childhood.
This year, for the first time, we have put together a wonderful MERSOR Advent Calendar for you. Every day a virtual door holds a surprise for you. With every order at MERSOR you get a gift or a surprise in December - so the waiting for Christmas is much more fun. Make sure to check out our website every day to never miss a surprise!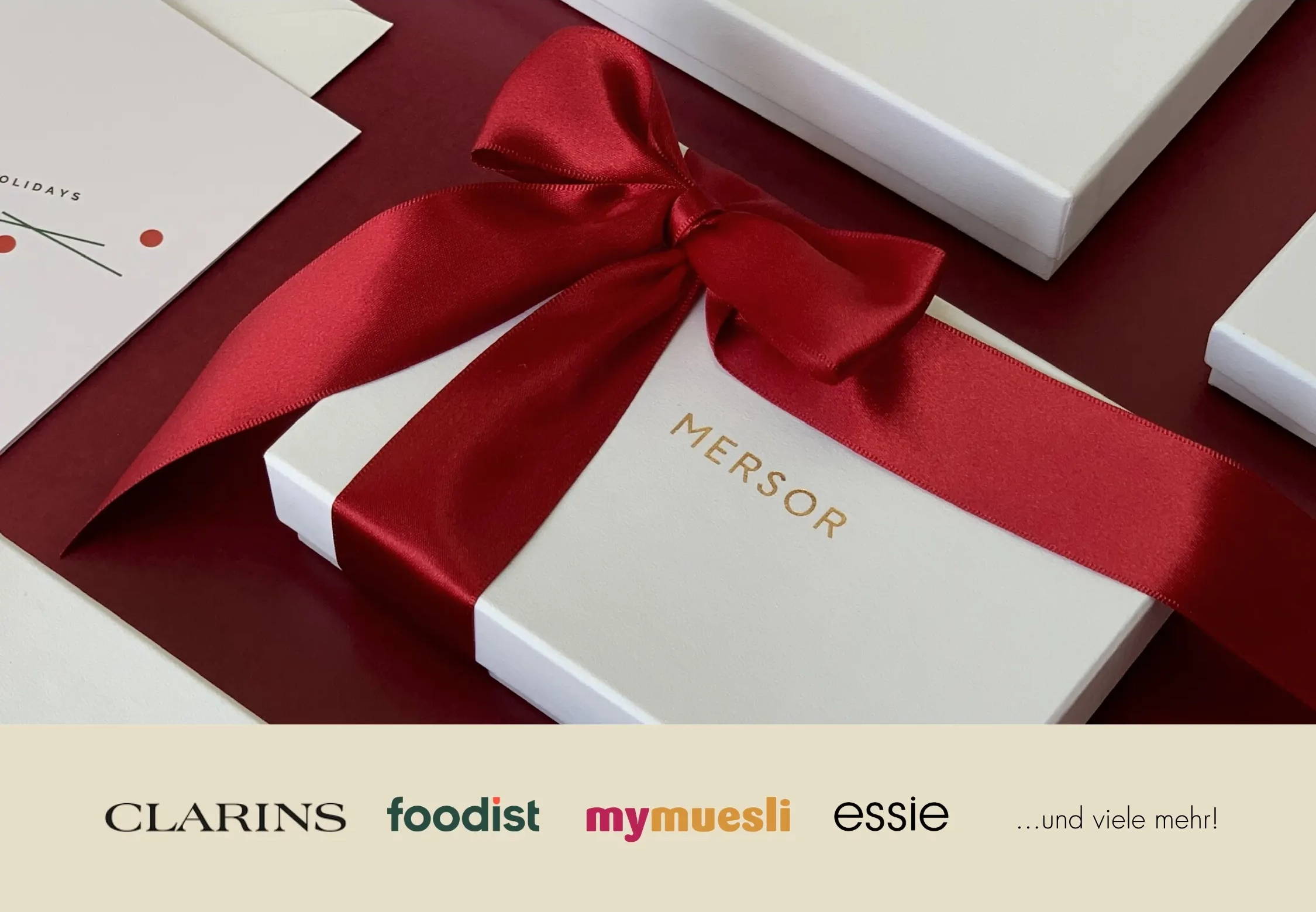 In Kooperation mit tollen Partnern wie essie und mymuesli haben wir schöne Aktionen vorbereitet, die Eure Adventszeit garantiert ein bisschen versüßen werden. Von Schokolade bis zu anderen Köstlichkeiten, von Nagellack bis hin zu Gesichtsmasken – dieser Adventskalender wird Euch garantiert gefallen!
Wir wünschen Euch allen eine fröhliche Adventszeit!