Hochwertige Männer-Accessoires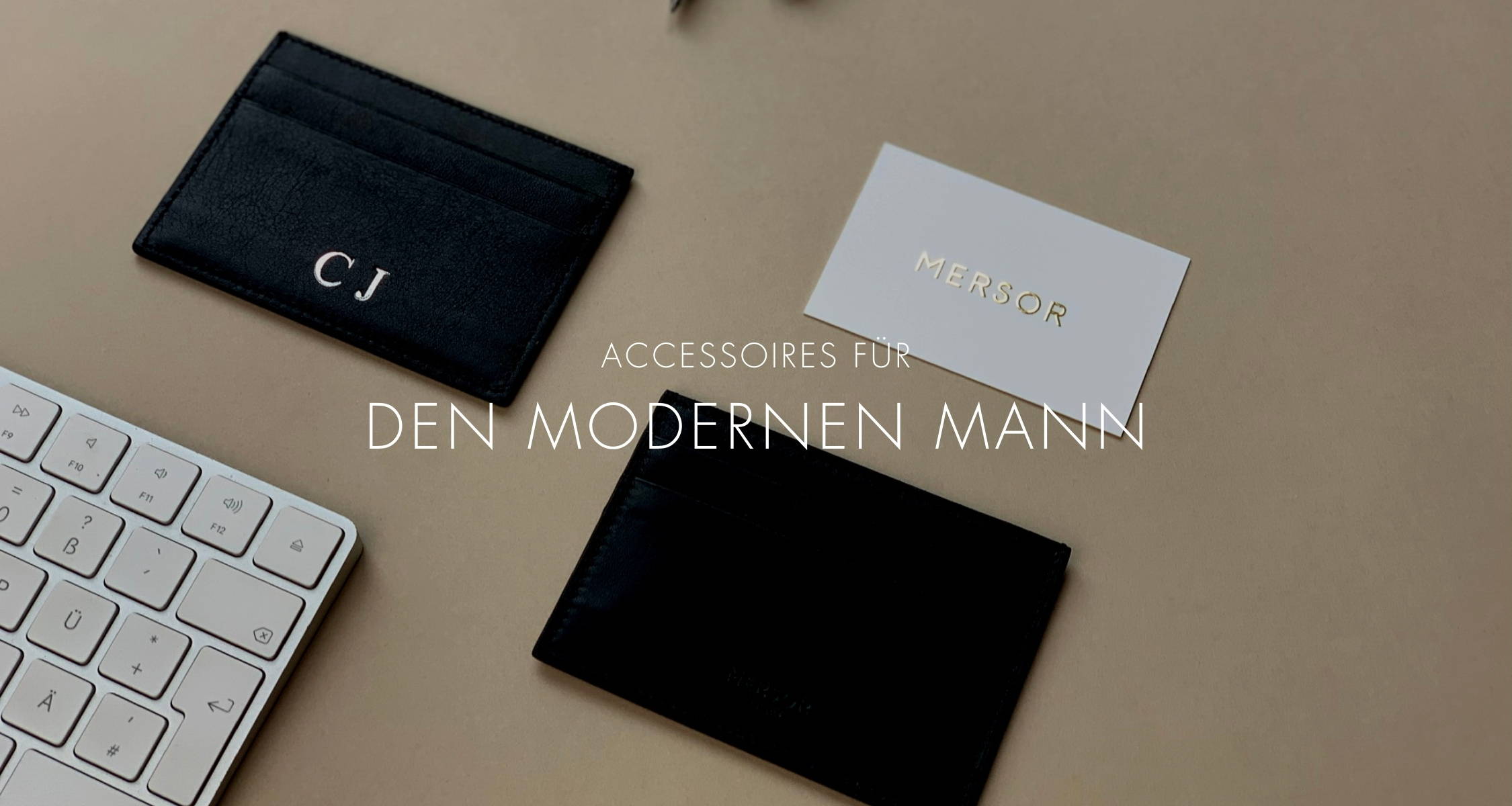 Hochwertige Männer-Accessoires
Das perfekte Geschenk für Herren zu finden ist gar nicht so einfach. Inzwischen hat man alle Optionen für den Vater, Bruder and Partner durchdacht und irgendwo schon Mal gesehen. Jedes Jahr stehen die Frauen ratlos da and die Ideen werden immer weniger. 
Langsam wird es langweilig... oder vielleicht auch nicht?
Bei MERSOR findest Du stilvolle Lederaccessoires, die sich alle personalisieren lassen. Ob Büro- oder Reiseartikel, Geldbeutel oder Schlüsselanhänger - mithilfe unserer Auswahl wirst Du mit Sicherheit das richtige Geschenk zu jedem Anlass finden. 
Qualität steht bei uns an oberster Stelle. Lass Dich von hochwertigen, handgemachten Produkten, die aus italienischem & spanischem Leder hergestellt wurden, inspirieren. Werde kreativ und fügt Deinem Geschenk eine ganz persönliche Note hinzu: Ein Monogramm. Ob Name, Initialen oder Datum – eine Personalisierung macht ein Lederaccessoire zu einem Unikat, das jeder Mann lieben wird.  
Persönliche Geschenke sind immer etwas Besonderes - schaue Dich jetzt in unserem Store um und finde die perfekte Überraschung für den Mann an deiner Seite.