---
Personalize your product fast and easy.
Customize the text, color, position and font size of your monogram. Make it your indivdual MERSOR piece - as a treat for yourself or as the perfect gift.
Choose any word, initials or combination of both with up to 10 characters. Most popular are 2- or 3-letter monogram like "K.S." (Karen Smith) or "AvM" (Anna von Mainau) – with or without dots. Alternatively you can use your favorite phrase or even hashtag like #Berlin.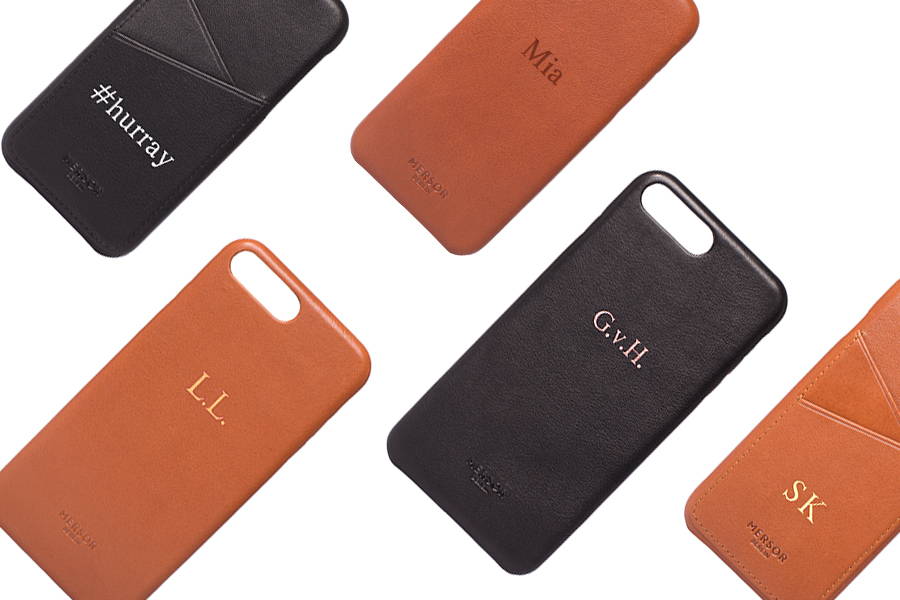 You can choose between several colors: Gold, Rosé Gold, Copper, Silver, Pink, Blue, Black (shiny) and Blind Debossed (transparent). We recommend to match it to the color of the metal accessories. For grainy leather we recommend colorful foils like Gold and Silver since Blind Debossed is more difficult to see on grainy leather.
You can choose between two sizes:
- Small size equals 24 pt. (6,3 mm hight of the character)
- Large size equals 36 pt. (9,2 mm hight of the character)
For small leather goods and tech accessories we recommend the small size, for bags and larger leather goods we recommend the large font size.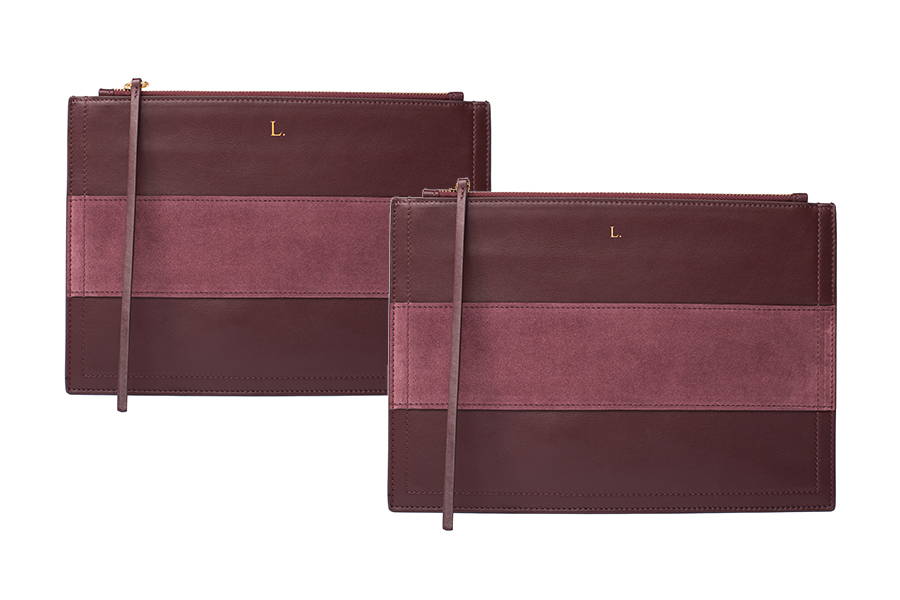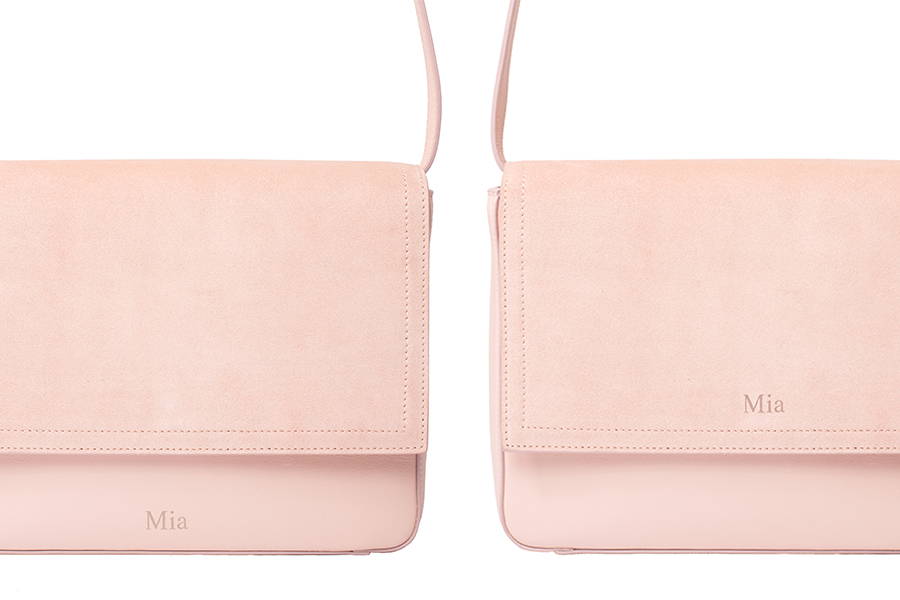 Depending on the product you have a certain choice of positions. Choose the one that suits you the best.
You want to make it even more special? Do you want an individual monogram position? Or color?
We take on individual requests. If there is a certain monogram position, color or product, then contact us at hello@mersor.com.