Last Minute Christmas Gifts by MERSOR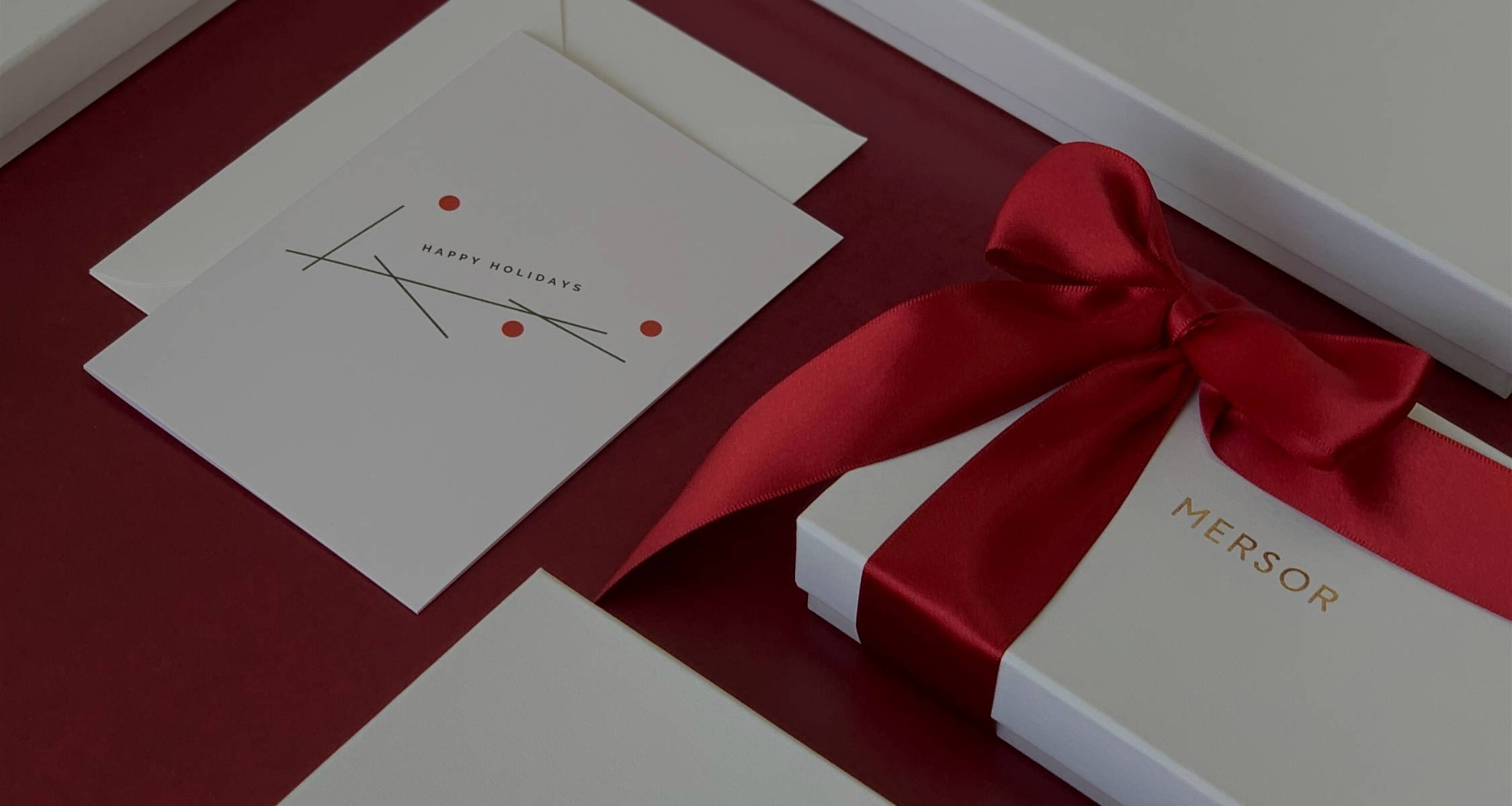 It's every year the same: In all the hustle and bustle of Halloween, fall and the cozy sweater season, we forget to think about Christmas gifts. And then it's here: the holiday season. But don't worry, with MERSOR you won't be standing empty-handed in front of the decorated Christmas tree on Christmas Eve.
Für all diejenigen, die etwas spät dran sind mit dem Kauf ihrer Weihnachtsgeschenke, haben wir die ideale Lösung: Unsere wunderbaren Last Minute Weihnachtsgeschenke von MERSOR. Natürlich handgemacht aus hochwertigem Leder. Ob Kartenhalter, Schlüsselanhänger, Laptop Hülle oder Kofferanhänger - an Möglichkeiten mangelt es nicht. Falls ihr nach weiteren Geschenkideen sucht, schaut euch hierzu gerne unseren gift guide an.
Bei MERSOR könnt ihr eure Last Minute Weihnachtsgeschenke until December 21, have them wrapped and receive them before Christmas. In addition, our customers from Berlin have the opportunity to pick up their gifts on December 23 at our office in central Berlin. So Christmas can come!
Ein Last Minute Geschenk von MERSOR wirkt nämlich immer persönlich und durchdacht und wird der Beschenkten oder dem Beschenkten eine Freude bereiten.